TikTok has launched an exciting partnership with Shopify, that gives you the ability to offer in-app shopping. That's right, you can purchase directly in TikTok! Note this is currently in Beta format that is only available to stores based in the UK and USA.
TikTok is fast becoming the go-to place for artists to promote their work, and Shopify is the world's best e-commerce platform. This could be huge for artists, and we have great news! You can automate your print sales sold through TikTok/Shopify using our easy integration!
In this guide, we'll walk you through the 7 easy steps you need to complete to automate your print sales with TikTok/Shopify and creativehub
---
Step 1: Sign up for your free creativehub account
Sign up for your free creativehub account here. If you already have an account, login.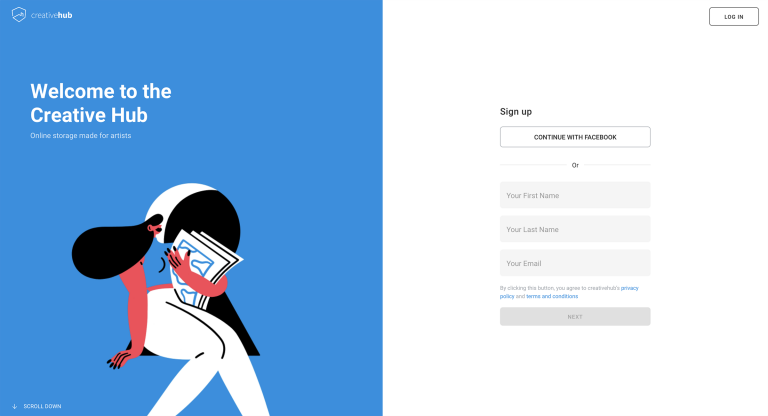 ---
Step 2: Upload files and apply settings in your creativehub account
Once logged in to your creativehub account, you'll land on an option page.
Select the 'Sell art online' card and follow the quick tutorial to set up your products.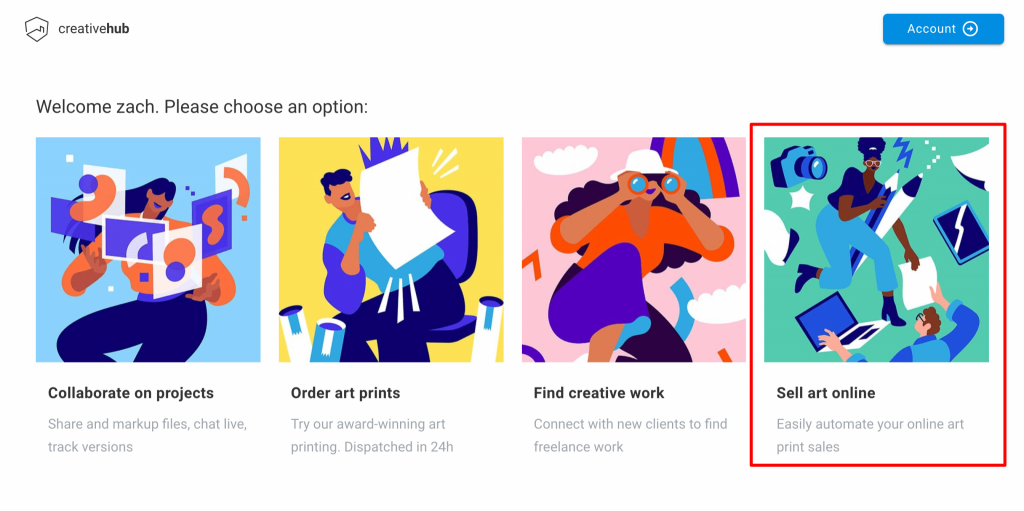 ---
Step 3: Create your store on Shopify
Next, head to Shopify to choose your subscription plan and design your store. You can choose from a wealth of great templates or design your own.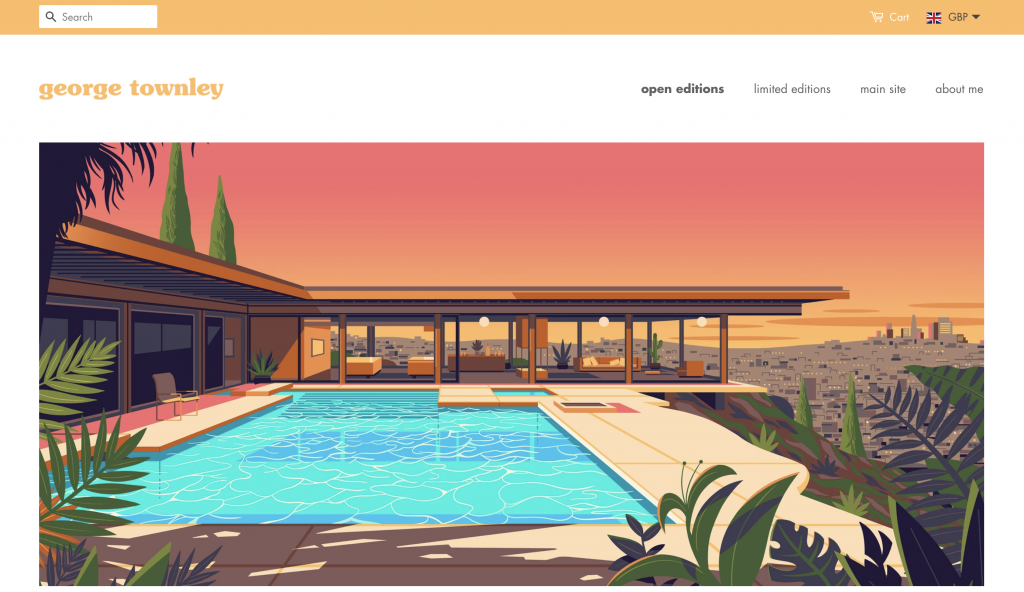 Here you can see a live preview of a store.
---
Step 4: Connect the TikTok sales channel
In your Shopify account, select the 'Apps' option from the main menu, then select 'Visit Shopify App Store'. Search for TikTok and follow the installation steps.
Once installed, choose the option 'Sell your products on TikTok'. Note that whilst in Beta there are requirements to gain access. If you are not granted access automatically, click 'Learn more' and request access approval.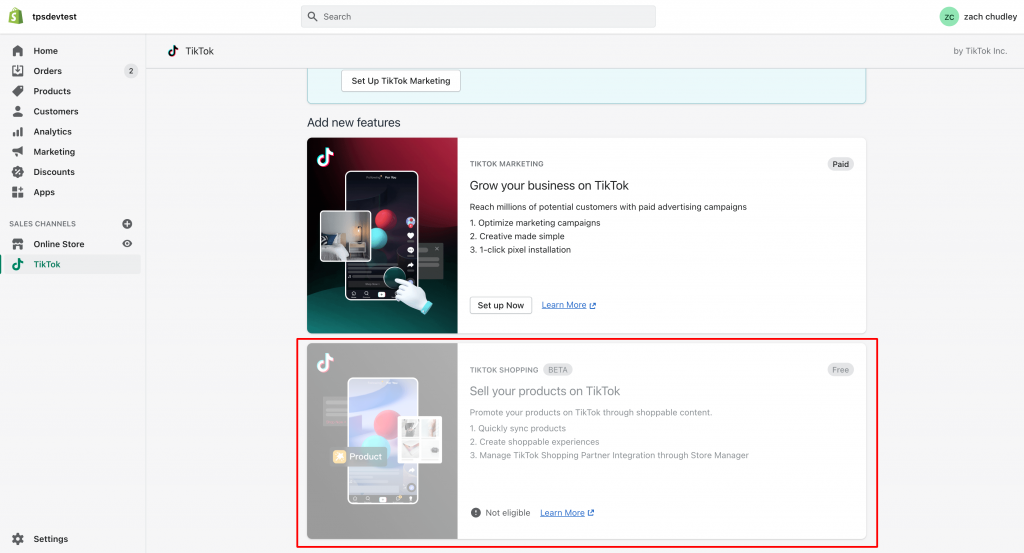 ---
Step 5: Install our creativehub Shopify app
Whilst logged into your Shopify account, click the 'Apps' option from the main menu, then select 'Visit Shopify App Store'.
Search for creativehub and follow the installation steps.
Once the creativehub Shopify app is installed, both your creativehub and Shopify accounts will be linked.
---
Step 6: Import creativehub products to your store on Shopify
Once you have applied sales settings to your files (Step 2) you can import the products to your Shopify store
To do this go to your 'Product list'. This is located in 'Art store settings' > 'Product list':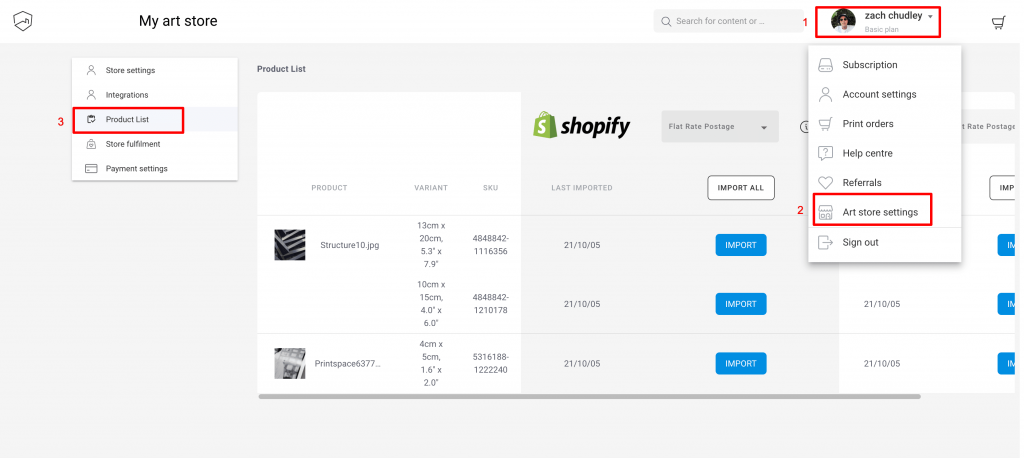 Next, import your products. For more detailed information on your import options, read this article
When clicked the product will import to your Shopify products list. From here, make available and you are ready to sell! Click here for more info on how the Shopify app works.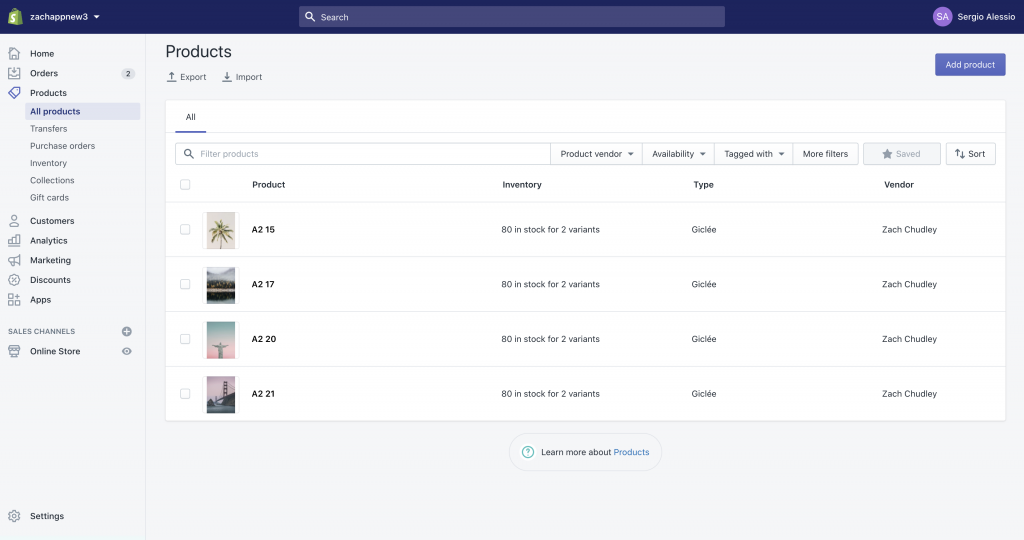 ---
Step 7: Add a payment card to enable order fulfillment
When you sell a print in your Shopify store, the customer pays you the full amount via your chosen payment method (this is configured in Shopify's main settings).
You'll then be debited separately by us for the production & shipping costs.
You'll need to add a bank card to your creativehub account for us to be able to take this payment.
To do this, click your profile icon in the top right of the page and select 'Art store settings' from the drop down options.
Then click 'Payment settings' on the left hand side menu.
---